MERRY CEMETERY: A DIFFERENT WAY TO LOOK AT DEATH
Death is not always as grim as it seems. At least not in Sapanta. That's because bodies laid to rest in this Romanian town get another chance to tell their tales. The Merry Cemetery is famous in Romania and all over the world for its one of a kind way of looking upon death, not as a sad event, but as a celebration of a life that ended.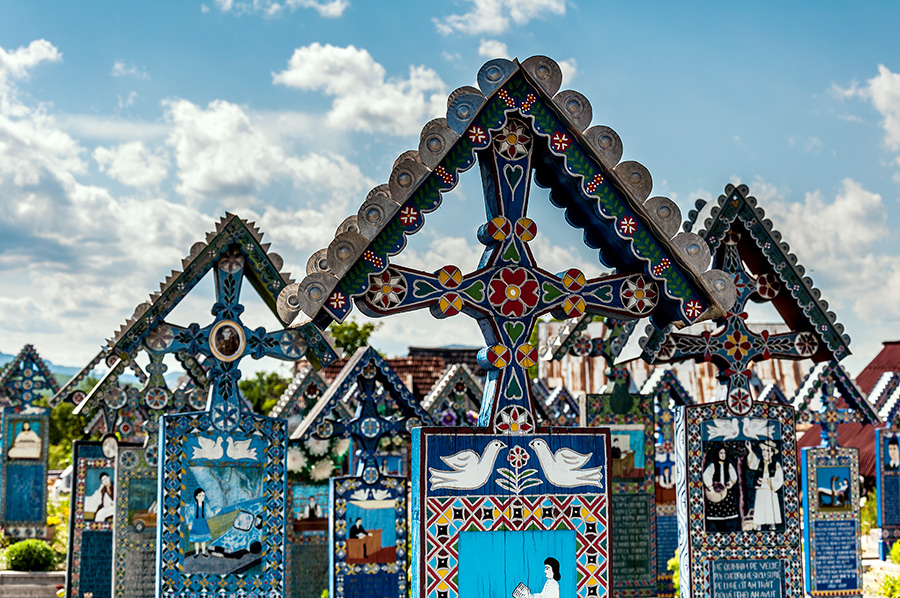 Not far from the small town of Sighetu Marmaţiei in the Maramures region of Romania lies Săpânţa, an unassuming little village where it seems like nothing has changed for the past 100 years. Farmers still go about their work in horse-drawn carts, and old women still wear patterned scarves on their heads.
But Săpânţa has a very unique claim to fame — it is home to Cimitirul Vesel, or "Merry Cemetery."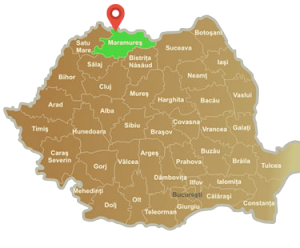 It all began in 1934, when Stan Ion Patras, a carpenter, stood out when carving the first verse of an epitaph of a cross from Sapanta. At the beginning, he was carving about 10 crosses per year and he preferred the oak wood. Usually, an epitaph was a short poem, written in the first person, with archaisms but also with unexpected neologisms and expressions of the region.
Some of these poems were cheerful, describing the foibles of the deceased ones; others were tragic, of incredible depth. The cemetery was filled with these carved and painted crosses, inlaid with lyrics, and the master became famous not only in his country, but also abroad. The name of this ensemble, unique in the world, "Merry Cemetery", does not belong to Patras and he didn't like it too much either. The name came from a French tourist who exclaimed: "This is a merry cemetery!" and so it remained until today. From 1934 and until his death, in 1977, Patras crafted around 700 crosses.
This cemetery is unique in all the world. Nowhere in the world is there such a place as this Merry Cemetery.
It is famous for its colourful tombstones with naive paintings describing, in an original and poetic manner, the persons that are buried there as well as scenes from their lives. The Merry Cemetery became an open-air museum and a national tourist attraction.
The typical cross from Sapanta is indeed an innovation introduced by Ioan Stan Pătraş in 1935 when he began personalising funerary crosses by carving epitaphs. These short witty or satirical poems reconstruct the identity of the deceased, offering us information about his/her life. Some are sad, telling of lives tragically ended by accidents or illnesses, some are funny
One famous epitaph reads:
Of all his disciples, the one truly capable to successfully follow the tradition was Dumitru Pop Tincu. He now lives in the household where Patras lived, which he bought from the two daughters of his master. On the other hand, Maria Stan, one of the daughters, has given him the official rights to continue the work of her father.